Digestive System 01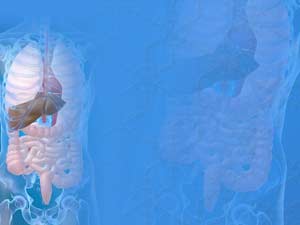 Title Layout
Title and Text Layout
Print Layout
Previous | Template Index | Next
Download (119 kb) | Find Related Pictures
Description: In the digestive system, ingested food is converted into a form that can be absorbed into the circulatory system for distribution to and utilization by the various tissues of the body. This is accomplished both physically, by mastication in the mouth and churning of the stomach, and chemically, by secretions and enzymes of the gastrointestinal tract.
Keywords: digestive system, digestion, esophagus, stomach, small intestine, and large intestine, liver, pancreas, gallbladder, appendix, blue, free medicine powerpoint templates
See Also: Medicine - Medical PowerPoint Templates by Categories
---
Users of This Design Also Bought These Premium Designs:
PowerPoint includes its own amazing gallery of clipart and pictures. To access these, make sure you are online, click the insert tab on the Ribbon, and then click the Clip Art task pane, which lets you search and insert visuals on your slides
This tip is from my book, PowerPoint 2007 Complete Makeover Kit which I co-authored with Echo Swinford -- check the book now!
See Also: (More Designs):
Previous | Template Index | Next